Butt Plugs & Cock-Rings & Peabs, Oh My!!!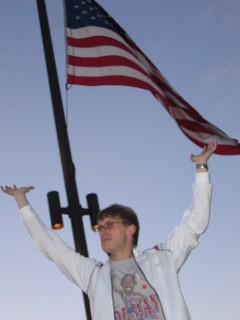 If there's anything everybody knows about Peabs, it's that I love women. Dirty, skanky whores, to be exact. Sure, we shan't forget my lustful appetite for narcotics, alcohol and designer clothes. But filthy-ass, diseased, crack-addicted sluts are my main vice. Dr. Bill Cosby's, as wizz. Obvs.

Contrary to popular belief, Peabs was not always in Thailand during my sabbatical. Oh no. I can only stand being away from American gentleman's clubs for so long. Duh. A few weeks back, yours effing truly and Coz decided to make a low-key visit to the States, to take part in the bachelor party for the Obvs in '04 Campaign archivist, C. Friggs. Now, while Peabs doesn't condone marriage of any kind, I do condone bachelor parties. I mean, shmears; how can one not enjoy mindless fun- like doing bongtokes of afghan kush and getting fingerfucked by strippers named after seasons? Ess my effing D™, you fucking clit-rings. Gobble!

Anyway, whilst bovsing on numerous tees, Peabs became smitten with one particular lass. Her name was Sequoia ("you know, like, after the tree!"). She was wildly stupid, but gave one sloppy motherfucking beej; I had not had a hummer like that since I was running Warner Bros. and hosting the premiere for "Don't Tell Mom The Babysitter's Dead". Thanks go out to Joanna Cassidy and Keith Coogan for that miraculous suckjob! Shmears.


Moving on, it wasn't just the head that turned me onto Sequoia. While normally Peabs digs chicks with brains- and by brains, I really mean gigantic fucking tees, oooh-jah, boohjah!- I was really into this particular girl's lack of knowledge about any fucking thing imaginable. When I mentioned to her that I wrote Catcher in the Rye, her response was: "oh, well, did you play baseball?". Now, Peabs has heard this response before. But she really fucking meant it. And with that, I whipped out my cock and blew a hot load onto her left ear. Schmobvs.

Currently, I am on a flight back to Detroit. The next few days should be absolute madness; I plan to do countless interviews with the media, ass-fuck at least anywhere between four and one thousand and forty call girls, and blow rails with Dr. Bill Cosby. Aren't you excited, Coz?

Youuuuuuuuu've gots to know that my flazzum is still a little flizzum on the bazzle bozzle!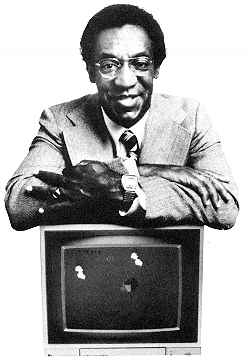 Understandably so, Coz is a little weary about coming back into the public eye. And for good reason. I'm sure you all heard about his comments towards African-Americans, the way they speak, and their economic status. If anything, I find it laughable, considering my running mizz made all of his money speaking absolute fucking nonsense on television for so many years. If I wasn't tripping my fucking balls off on blotter acid and AMT right now, Peabs wouldn't be able to understand what the fuck "flazzum bozzle bop" meant eiths. Robvs.

So, with that, I'm going to pop a bottle of oxy and try to relax on the remainder of my flight (i.e. give the flight attendant a John Wilkes Booth, duhvs). More from the campaign trail tomorrow. Ejaculate all over your effing breasts, you dildo-loving hussies! Bovs.

six are in a room's dark around)

five
(six are in a room's)
one

is red

and(six are in)
four
obvs in
'04™