Like Sands Through The Hourglass, Peabs Ass-fucked Your Mother.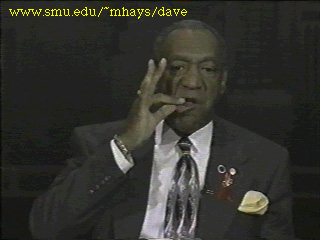 Since Peabs has been sexually active since birth, I have found myself having to participate in anal gangbangs and fist-fuckfests in order to stay interested in the art of coitus. Don't get me wrong; I love to just straight up fuck like anyone else, but I prefer it effing raunchy. This is why Peabs loves his good friend Floppy Gomez. Schmobvs.

Floppy used to be Dr. Bill Cosby and yours effing truly's peyote dealer in Arizona. In fact, he recently supplied the entire Obvs in '04™ Campaign staff with that shit during our visit for the February primaries. Anyway, Floppy's known for his outrageous parties. And when I say outrageous, I mean if you don't end up in bed injecting Meperidine and sodomizing Minnie Pearl with a lubricated pogo-stick, then you were obvs at the wrong party. Gobble, gobble.

You can imagine my excitement when Floppy Gomez called Peabs the other day and asked if he could throw one of his infamous parties in honor of the Obvs in '04™ Campaign. Coz and myself packed up the staff and hightailed it to Scottsdale, unsure of the theme for this particular fiesta. Upon arrival, we were certainly pleased: it was a "sandbag party." Obvs.

For those of you who don't know what a sandbag party is, it's much like a luau. It takes place on the beach, most partygoers are swimming in punch bowls of Glutethimide, etc. Howevs, the big difference is that when you take a horny slut out to the beach to have raw, gratuitous sex, this time you bring a condom.



Peabs knows what you're all thinking. Yes, I don't believe in safe sex. Worried about pregnancy? Pull out and jazz on her mizz. Worried about disease? Well, ummmm... pull out and jazz on her mizz. Robvs. This has been an issue I have based much of my campaign around. So why did Peabs say "bring a condom?" When you're effing the filthy slut on the beach and you're about to shoot a load, you throw some sand in her face, rip the rubber off and blow it inside her. Duh. It's a cherished act and should be practiced like Catholicism. Actually, they're not much different. Just ask the Pope. Shmears on your fucking cockring, you effing fuckbox.

Back to the party. Cosby had found solace in some hooker who went by Mrs. Butterworth (to boot, she reeked of maple syrup and was a talking glass bottle). I had found myself face-deep in a pile of flake with Tia Carrere and New Jersey governor James McGreevey. For the record, McGreevey's not really gay, just a cokehead who would suck cock for a mere key-blast. Oh, and Carrere says "Schwing!" when getting fingerfucked. Peabs found it a little strange when the governor asked if he could take Tia out to the beach, since I had been working her all evening. But hey, Peabs has always been one to help out a fellow cokehead politician. Obvs.

I decided to finish the rest of the blow and see if I could find Cosby. While Peabs was having an amazing time, all I really wanted to do was lock myself in a bathroom with Heathcliff Huxtable, and smoke some crystal meth until sunrise. Unfortunately, my running mizz was enamored with the aforementioned Butterworth, trying to convince her how good her syrup would taste on his puddin' pop. So Peabs had to barricade myself all alone. By the way, how did that little love affair go, Coz?



"Yoooooou've gots to know I flizzum'd all over her razzle dazzle! Picture pages!"

Bill Cosby. So fucking eloquent. If I didn't talk like such a fucking asshole all the time, Peabs would've adopted his language by now. Doesn't change the fact that I'm more fascinating than you are. Oh, wait, what's that? You hate Peabs? Then why can't you stop reading Peabs? I was buttfucking grandmothers when you were masturbating to Cookie the Clown fondling ping pong balls during the Grand Prize Game. Face it, you love Peabs. And quite frankly, I don't blame you. Bovs.

I'm gorgeous.

Hell(by most humble me which shall increase)
open thy fire!for
obvs in
'04™.